Are the Bain attacks taking away Mitt's New Hampshire fizz?
Are the Bain attacks taking away Mitt's New Hampshire fizz?
Can Romney cope with the onslaught in S. Carolina?
After his big victory in New Hampshire on Tuesday night the general view was that Mitt Romney was on his way to winning the Republican nomination. That result made it two out of two and he only had to take the next state in line, South Carolina, and he would appear invincible.
In a piece on Saturday David Herdson rightly concluded that this third primary test was probably the most important. The assumption was that the momentum from the first primaries would take Mitt through in the state that has the record over a third of a century of always choosing the eventual nominee.
Well the first polling carried out completely after New Hampshire is out and the South Carolina outcome is nothing like as clear-cut as it might have appeared. Insider Advantage has Mitt on 23% with Gingrich on 21%, Santorum 14%, Ron Paul 13%, Huntsman 7%, and Perry 5%.
Surveys before NH from other pollsters had Romney with much bigger margins and it's starting to look as though the ferocious campaign about his time as CEO at Bain is starting to have an impact.
A body supporting Gingrich is using a large part of a $5m gift from a casino owner to run attack ads in the state. There's a big budget to spend in one state over a very short period.
You get the feeling as well that the media would like to keep the story going – the last thing they want is for the nomination to be almost sorted by the end of January.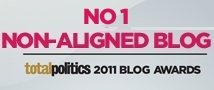 Recent Threads