Council by-elections: How the parties fared in 2011
Council by-elections: How the parties fared in 2011
| Party | Votes | Vote % | Seats Won | Net +/- |
| --- | --- | --- | --- | --- |
| CON | 112,208 | 32.29% | 59 | -15 |
| LAB | 106,786 | 30.73% | 55 | +22 |
| LD | 58,892 | 16.95% | 22 | -3 |
| SNP | 19,435 | 5.59% | 9 | +2 |
| IND | 19,226 | 5.53% | 10 | -6 |
| GRN | 11,402 | 3.28% | 1 | +1 |
| UKIP | 7,474 | 2.15% | 0 | – |
We focus a lot on polls on PB but not perhaps as much as we should do on the elections that take place up and down the country week by week filling council vacancies.
Last year there were 162 such contests and thanks to Harry Hayfield for collating the above data which appeared on Britain-votes.
Unlike opinion polls these are real elections where real voters cast real votes and can give another pointer to the way political opinion is moving.
They are also quite a good guide to how charged up or not local activists are. For me the council by-elections that are really worth looking at are those in wards that are in constituencies which are likely to be marginals in May 2015.
Unlike general elections, however, many council seats are not contested by the main parties making comparisons a bit more difficult.
Also because they are local you cannot assume that national considerations apply. Many voters, of course, "split their ticket" – supporting one part in local elections and another one nationally. Also the personality of the candidates can matter enormously.
What ever the big picture the key data from the table above is the net gains/losses. Here Labour are doing well with the coalition partners struggling.
Will it be any different in 2012?
US Elections: If Newt Gingrich can't beat Mitt Romney in South Carolina then it's all over for him – See my Telegraph blog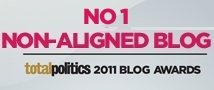 Recent Threads